Regular price
Sale price
$64.00 USD
Unit price
per
Sale
Sold out
Share your What's on Your Wishlist ;)
You can take the girl out of the Prairies but you can't take the Prairies out of the girl! Reminiscent of the golden fields that line the backroads, these wheat stalks have been stamped one at a time and are each slightly different but hold a special place in the heart of a country girl! 
**Please note that we have chained our chains up for a more comfortable fit.  The Gold Filled and Rose Gold will come with a flat cable chain and the Sterling Silver will come with a smooth curb chain.  Longer chain lengths will use the flat cable link chain in sterling silver.  If you would prefer something else, please leave a comment in the notes.**
Details:
This 3/4 disk has been hand stamped and lovingly made in Morden, MB. 
Choose from a 16", 18", 20" , 24" or 30" link chain. 
Available in Gold Filled or Rose Gold Filled, and Sterling Silver
Materials

Metal Types

Gold Filled - is a thick layer of gold, usually 14K-18K mechanically bonded to either sterling silver or brass. It is usually 5-10x thicker than Gold Plate, making it more durable and will last a lifetime if taken care of.  It is a great option for the look of real gold without the premium price.  

Gold Plate - is a thin layer of gold that is bonded to base metal through the process of dipping the metal.  Over time and wear, the plating will wear away leaving the exposed base metal. 

Vermeil - the same idea as Gold Plate but using Sterling Silver as the base.  You will pay more for vermeil than gold plated because of the metal they start with.  This technique is good for jewelry that will not be worn everyday.

Sterling Silver - is a soft metal that contains 92.5% sterling silver and 7.5% of other metal (usually copper) to harden it.  Sterling silver is a great metal for hand-stamping because it allows deep impressions when stamped. Sterling Silver is often noted as 925.  **Sterling Silver can tarnish when left out in the open but is also easy to clean.

Base Metal - can be a variety of alloys such as copper, brass, aluminum, red brass, etc.  On occasion we use some of these metals in our designs but never for earring posts.
Care information

remove all jewelry before going swimming, showering or in a hot tub. It can have a chemical reaction if it comes in contact with other elements.
when not wearing, store jewelry in a dry, dark place such as a ziplock back in a drawer. Do not leave it on a dresser or in the bathroom where it can tarnish from the moisture.
add your jewelry last after getting ready and spraying hairspray, perfume, etc. This will reduce the amount of overspray you will get directly on your jewelry.
clean frequently, using a Sunshine Cloth or our Jewelry dip.
View full details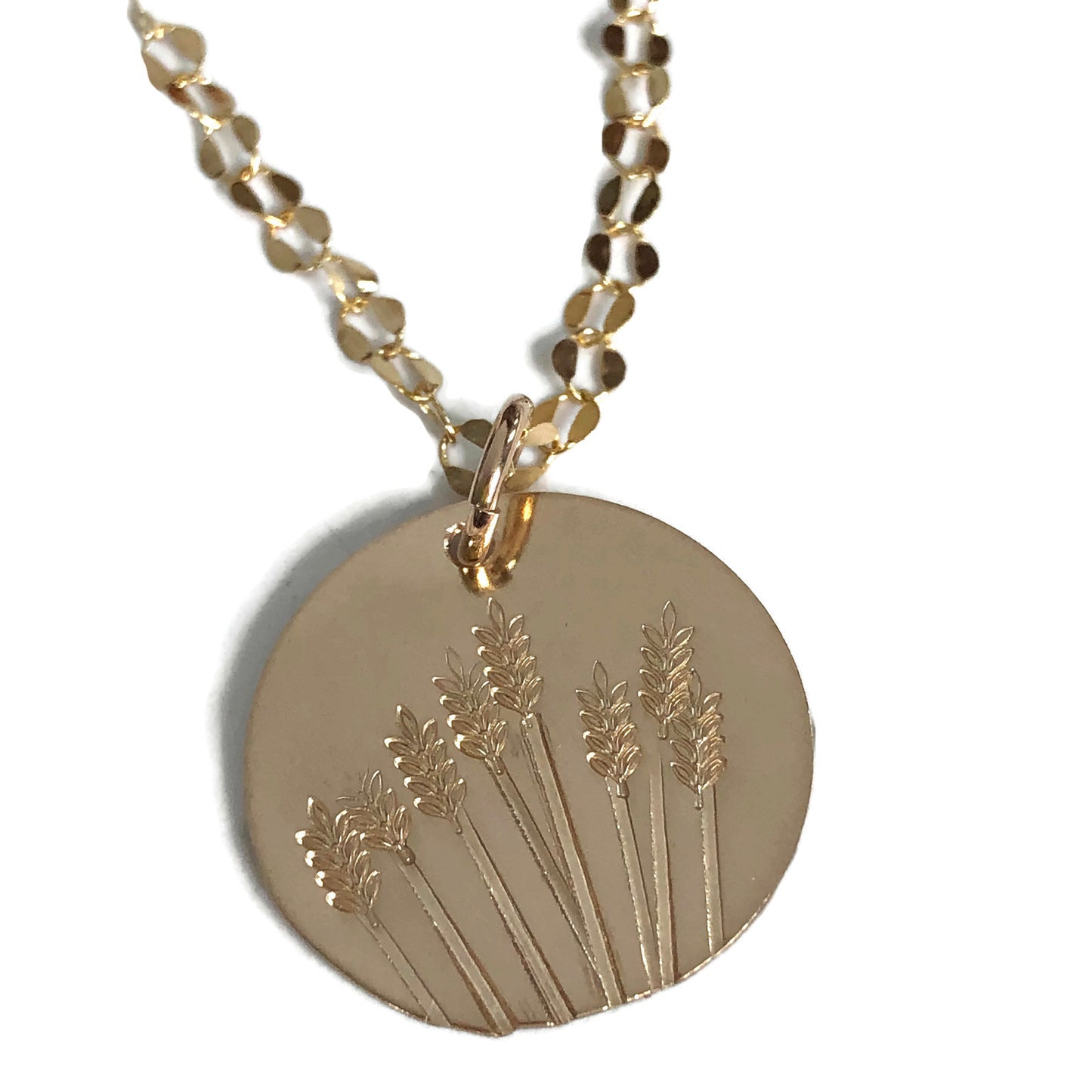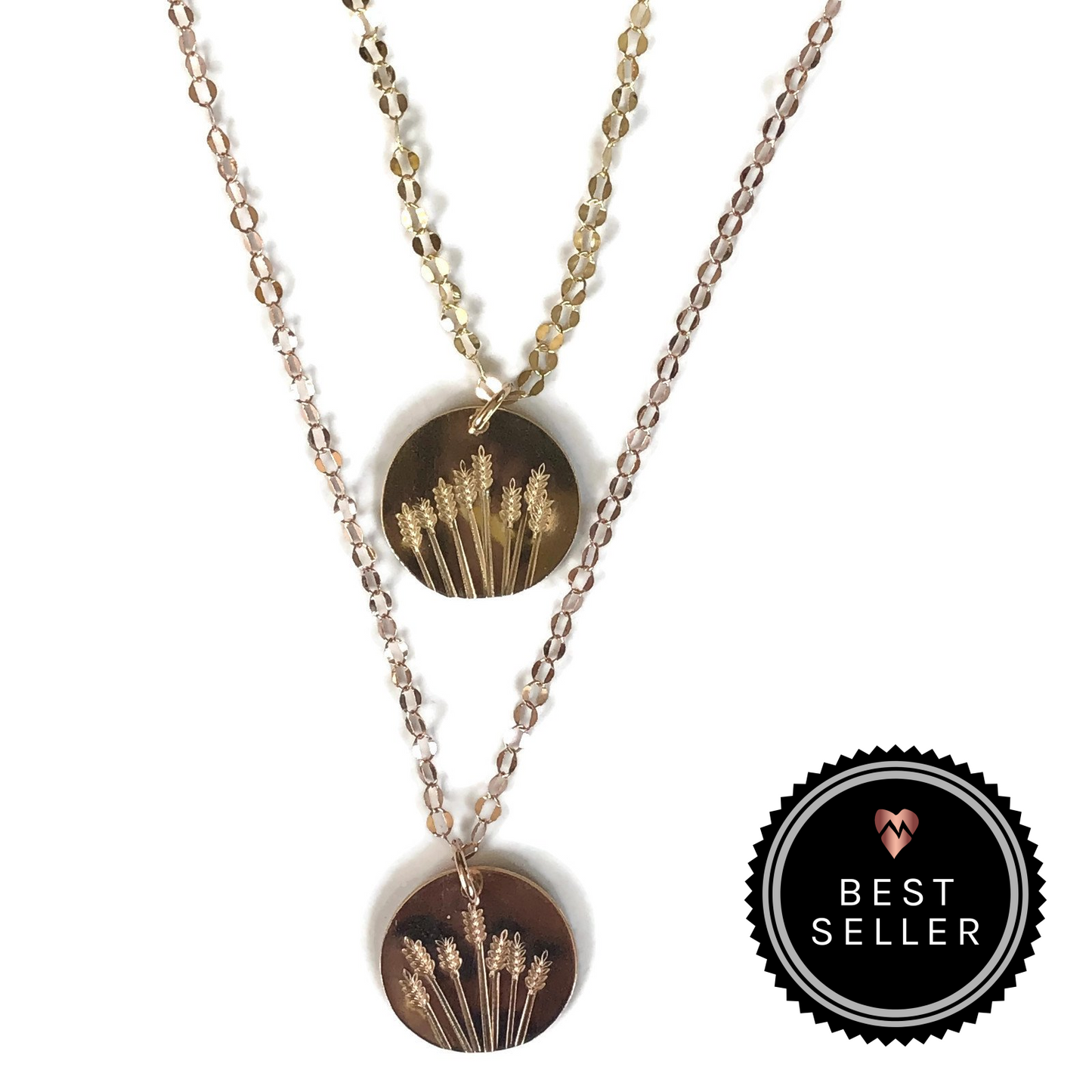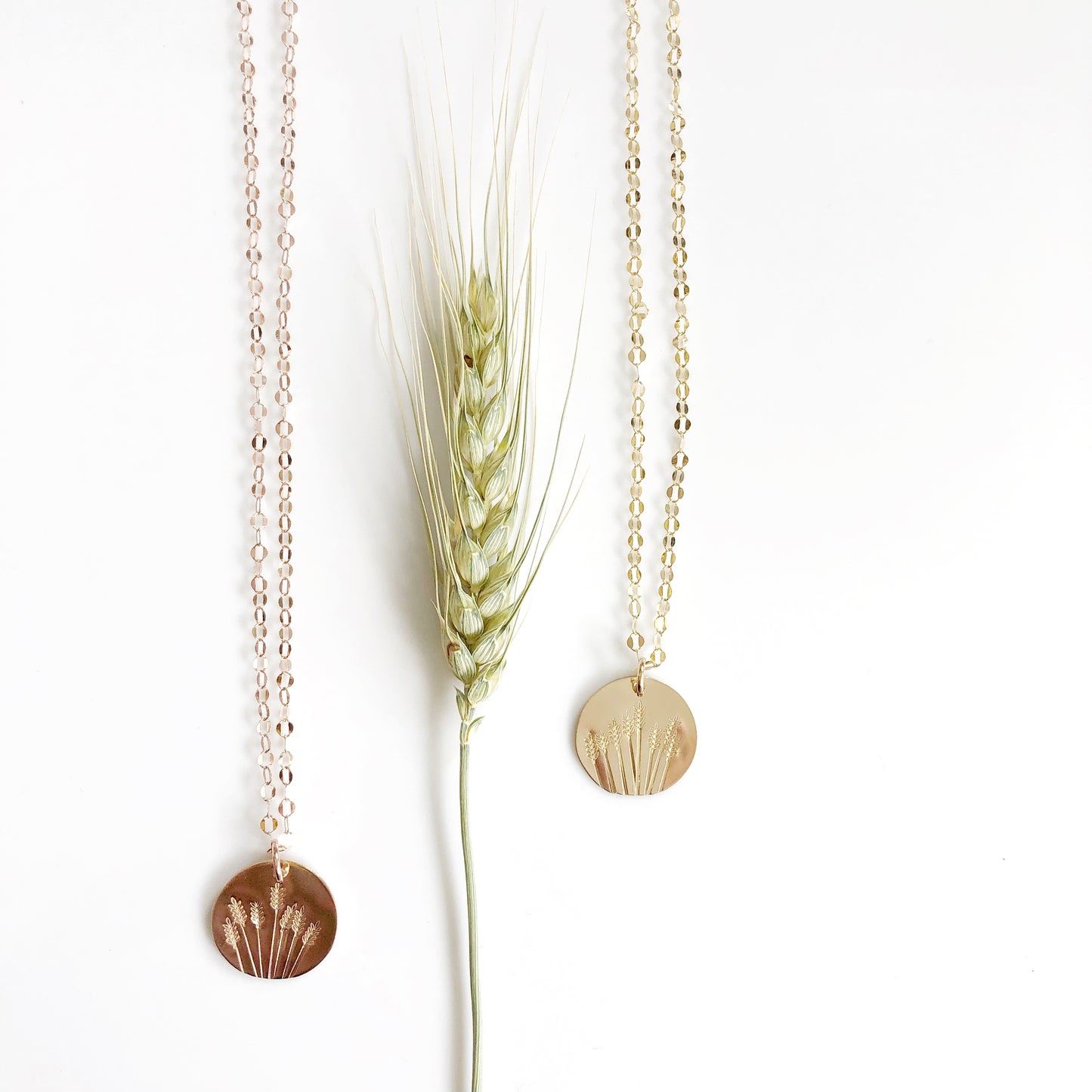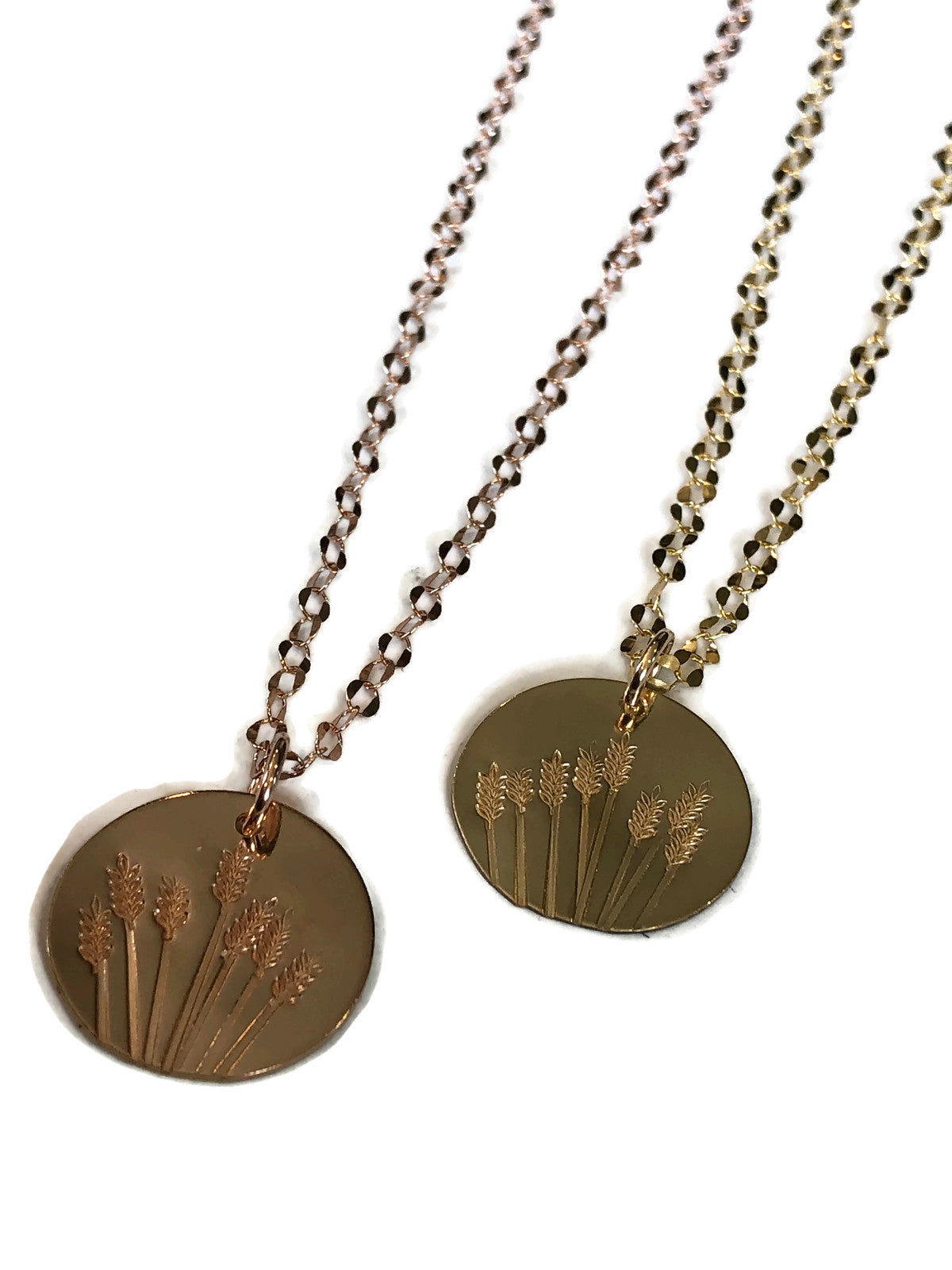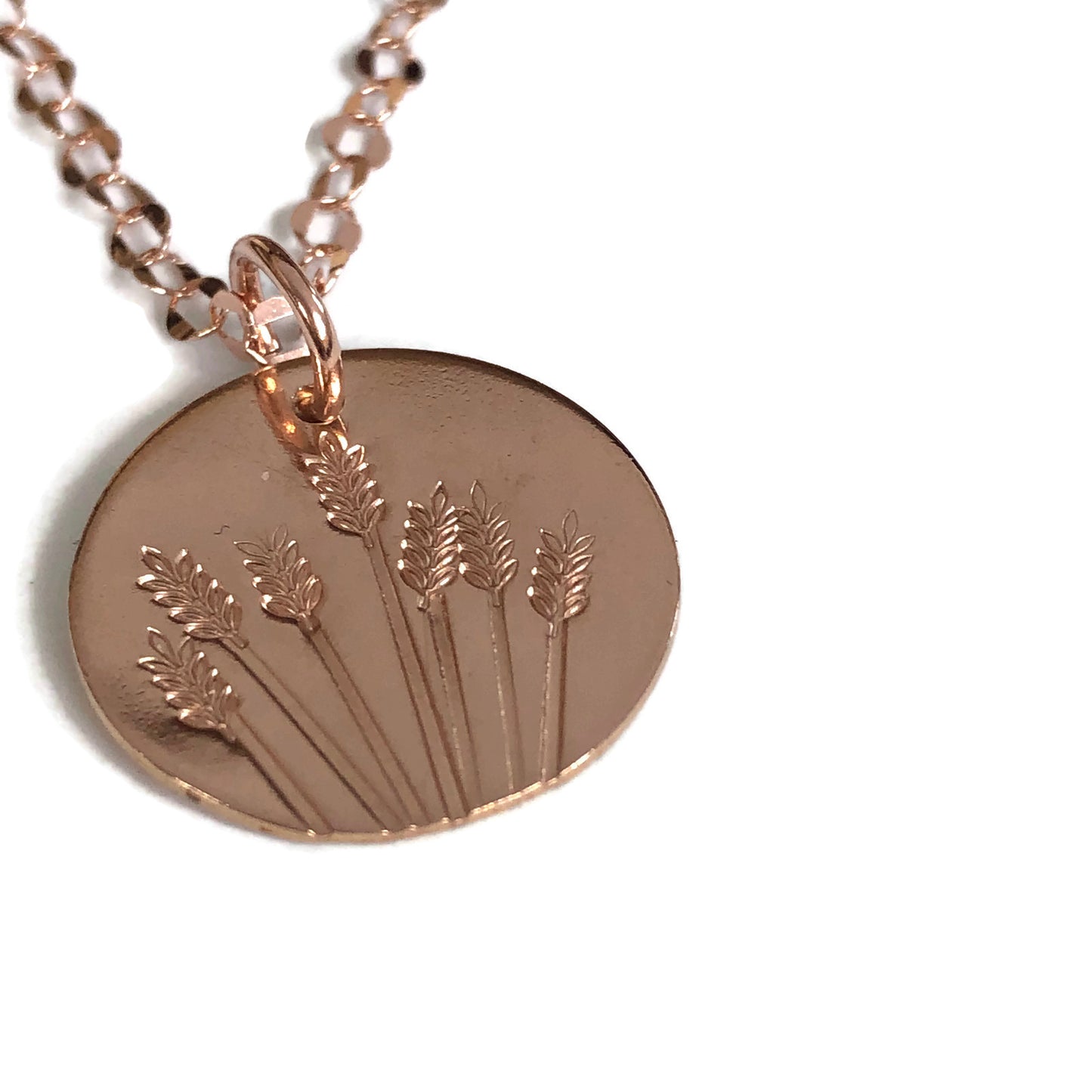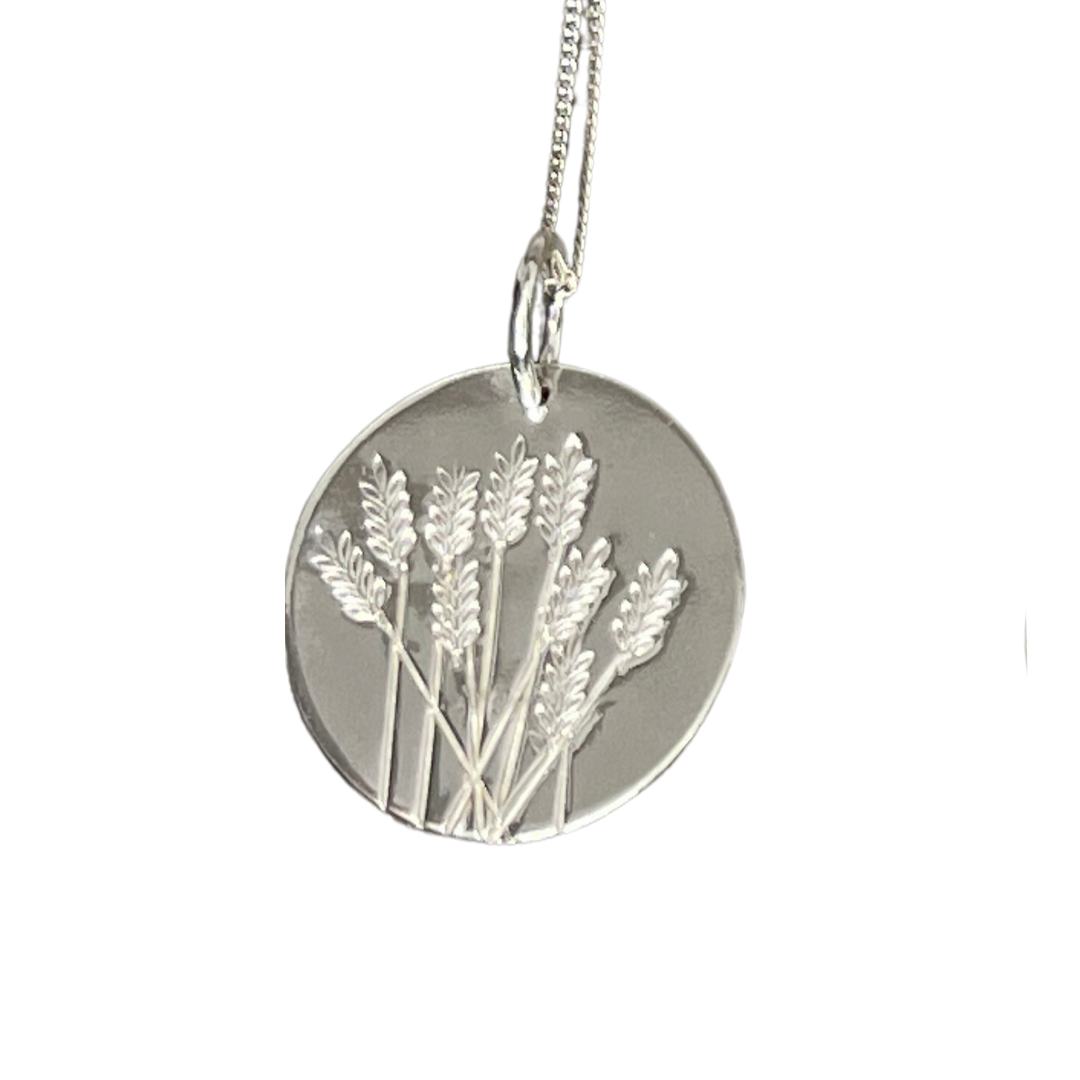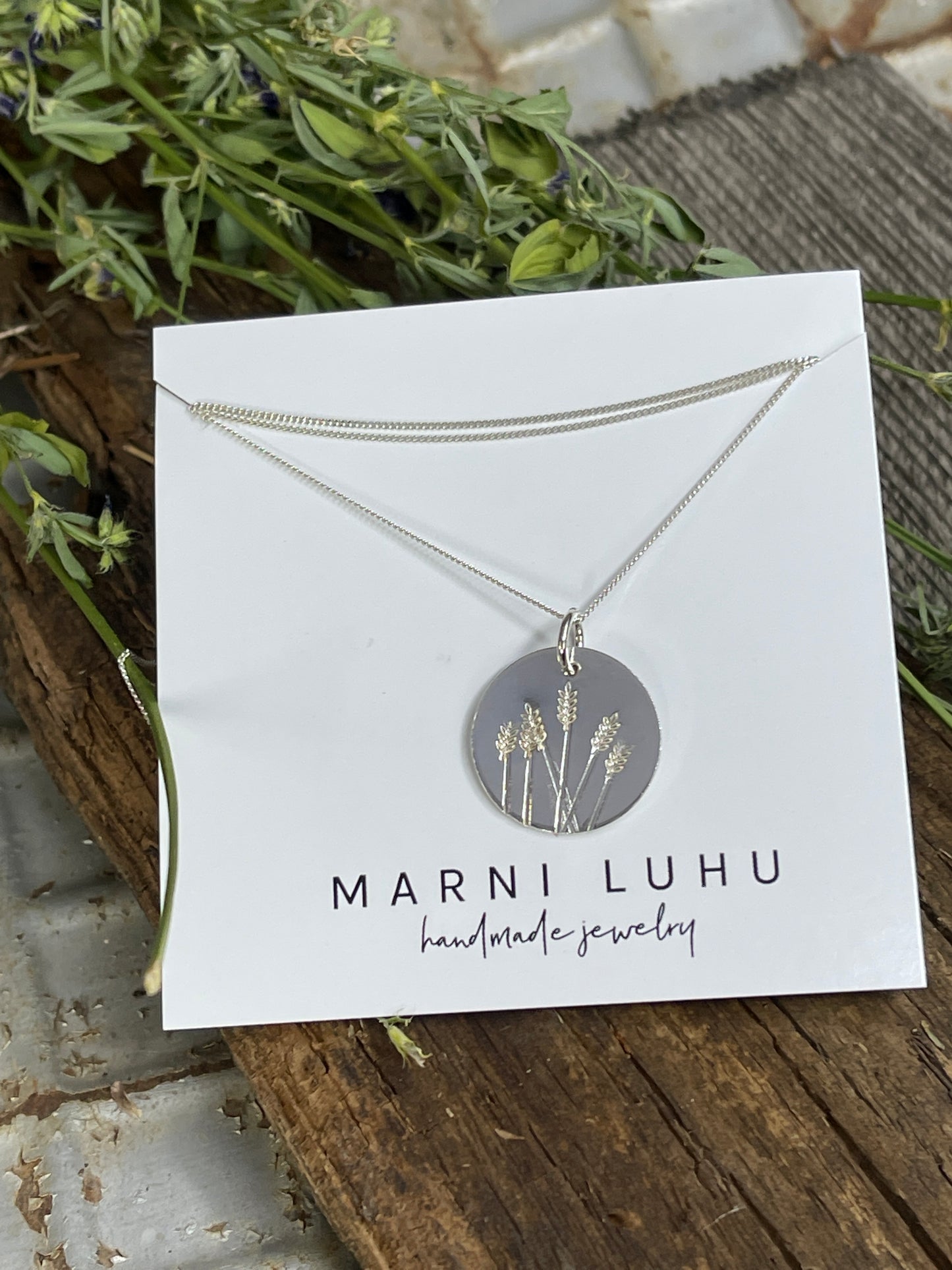 Golden Fields Necklace - TWO THUMBS UP
I bought three Golden Fields Necklaces, one for each of the three most important women in my life, for Christmas stocking stuffers. And they all absolutely loved them!! Thank you Marla!
Golden Fields Necklace
I love this necklace! Beautiful! Great gift for someone from the prairies.
Golden fields necklace & Earrings
They are great! I am a farm girl so this is perfect.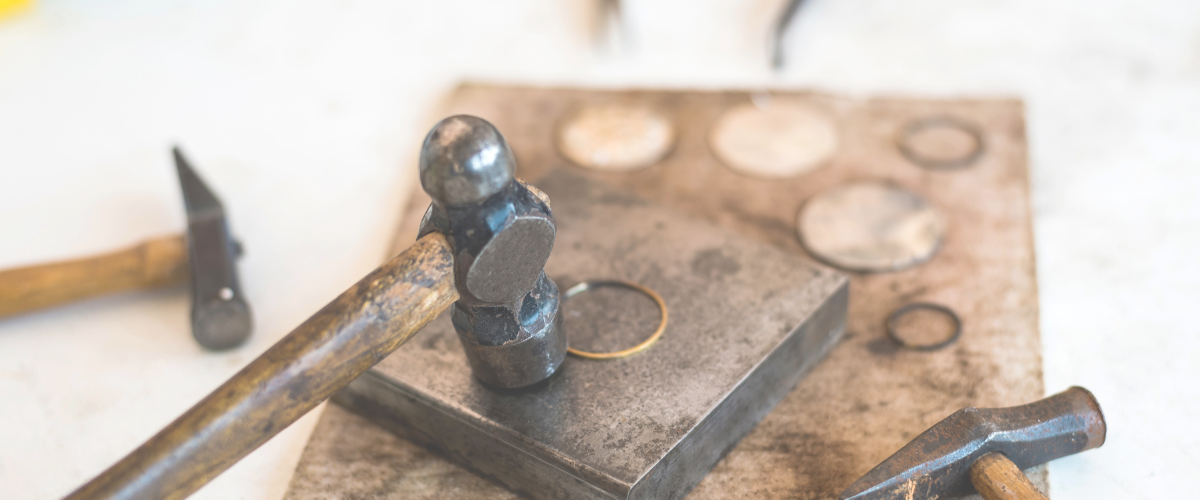 FAQ
Do you have questions about our processes, materials or how to order Custom Pieces?
Our Most Common FAQ's